Baginton and Bubbenhall Neighbourhood Plan
Ended on the 21 July 2017
(4)

3.0 Vision and Objectives
Pool Cottages, Baginton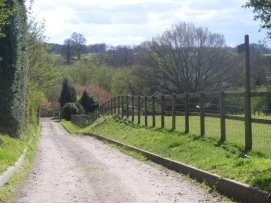 Village Green, Bubbenhall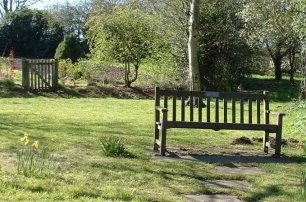 3.1
The themes, vision and objectives below have been developed using the feedback from the neighbourhood plan survey that was carried out in each Parish in early 2015 and the informal consultation carried out in 2016.
Key Themes
3.2 The following themes have been drawn from the submitted forms from the communities of Baginton and Bubbenhall during the early, informal stage of public consultation in 2014:


1. Housing
2. History
3. Greenbelt and parish boundaries
4. Services
5. Assets and amenities
6. Road traffic
7. Commercial / industrial development and employment

Vision


To build upon the history and the existing high quality environment of the two villages and their surroundings and through structured continual improvement provide increasingly sustainable, safe, healthy and enjoyable places for people to live, work and visit.


Objectives
Objective 1. Housing


To ensure the provision of a diverse range of sustainable homes that meet identified needs and are sympathetic to the individual character of each village.


Objective 1 may be approached differently by each Parish. Social need and national policy demands a substantial increase in house building therefore each Parish must have a strategy in place that supports residential developments that enhance the Parish.


BagintonhousingsurveyofFeb2008identifiedtheneedfor17newhomes(rent x12, shared ownership x5). Baginton Parish Council has undertaken a new housing survey in 2015 which indicates a need for one house, substantially down on the 2008 survey. Nevertheless, the Parish Council supports sustainable development of a modest number of new housing within thevillage.


Bubbenhall has been designated by Warwick District Council as a category 3 village with potential for some infill housing as relevant areas and land becomes available. There are several possible sites for one or two houses within the village boundaries. One 1960s dwelling has been rebuilt on the footprint of the original house, and there are several barnconversions.


Objective 1 will be delivered through NDP Policies BAG1, BAG2, and BUB1.


Objective 2. History


To preserve and enhance the existing Conservation Areas and historic features of Baginton and Bubbenhall by ensuring future development is proportionate to the size and character of the two Parishes.


Both parishes have areas of special architectural and historic interest designated as 'conservation areas'. Objective 2 has been written with the aim of supporting policies that will prevent insensitive over development of the Parishes:


Objective 2 will be delivered through NDP Policies BAG3 and BUB2.


Objective 3. Green Belt and Landscape Character and Natural Environment


To retain and protect green belt designations (as amended by the emerging Local Plan as necessary) and Parish boundaries across the Neighbourhood Area, maintaining the role of the Green Belt in preventing coalescence of urban areas and encroachment into countryside and to protect, preserve and enhance the natural environment.


The justification here is to prevent the villages being merged with neighbouring urban areas through development in the greenbelt or political manipulation of the current administrative boundaries. It is essential that the rural character of these small villages is preserved by maintaining the green belt to protect against urban sprawl. Specifically, the Gateway proposal has been rejected by the Secretary of State and is now subject to the outcome of the Local Pan examination.


Objective 3 will be delivered through NDP Policies G1, G2, G3 and BAG4.


Objective 4. Services


To ensure that service provision meets the needs and demands of the individual communities across the full age range of the population and seek ways of improving on the current provision within each Parish or as a shared service provision across the two Parishes.


The need to provide adequate services to meet the needs of adiverse community was mentioned in a number of survey responses.


Objective 4 will be delivered through NDP Policies BAG4, BUB3, BAG5 and BUB4.


Objective 5. Assets and Amenities


To review, and consider the value of assets and amenities across the parishes and propose how these can be improved or added to for the benefit of residents. Identify opportunities for sharing existing or creating new assets andamenities.


Over the years, the parishes have built up some excellent assets and amenities and these should be maintained and enhanced to the benefit of residents.


Objective 5 will be delivered through NDP Policies BAG4, BAG5, BUB3 and BUB4.


Objective 6. Road Traffic


To work in partnership with other agencies to progressively reduce the adverse impacts of road traffic on residents and the environment.


The adverse impact of increasing traffic volumes on health, safety environment and quality of life is a major concern expressed by residents.


Objective 6 will be delivered through NDP Policies G4 and BAG6.


Objective 7. Commercial / Industrial Development and Employment


To ensure that existing businesses operate in an environment that promotes their important community role, and to support new rural enterprises, appropriate small businesses and home working, provided they do nothave an unacceptable impact on local residential amenity and the natural or historic environment.


The Parishes are primarily residential areas with agriculture and small businesses scattered through the area. Existing businesses include, Bubbenhall Quarry, a golfclub,Middlemarch Business Park, Aeroproducts,farms and plant nurseries/garden centres, childcare, Coventry Airport, pubs, clubs, hotel, a shop/post office, etc. There is be an increasing trend for people to work from home and a suitable infrastructure isrequired.


Objective 7 will be delivered through NDP Policy G5 and BAG7.
back to top
back to top